Wow, time only flies by when you are having fun right?!
Well, Owen is now 5 years old. It's really hard to believe that he will be going to Kindergarten in the fall! :)

We had a really great birthday party at a bowling alley. We invited 7 of his friends from school and 5 of them came. Plus, neices and nephews made 11 children! It was really great! They took 1 hour 15 minutes to actually bowl one game. But, we did cake and ice cream and opened presents and had a blast. All those who missed it really missed out. :) Owen wants to do it again next year. :)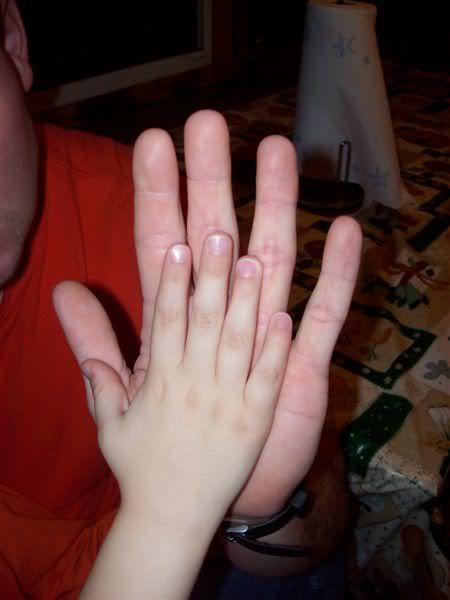 Owen and Daddy's Hand! He's growing up so fast!